STSQ6D 6 Ton truck crane
We,Jining Sitong Construction Machinery Co.,Ltd producing mobile cranes from 3 tons to 25 tons. The full range of products includes truck cranes, truck-mounted cranes, tractor cranes, hoisting and excavation trucks,aerial working platform trucks etc., which can do various construction projects for you.
---
Category
Contact Us
Max lifting weight:6000kgs
Boom length:3.5m*9 sections
Max lifting height:25m
Wheelbase:2040mm
Curb weight:7600kgs
Span(V*H):5.08m*5.87m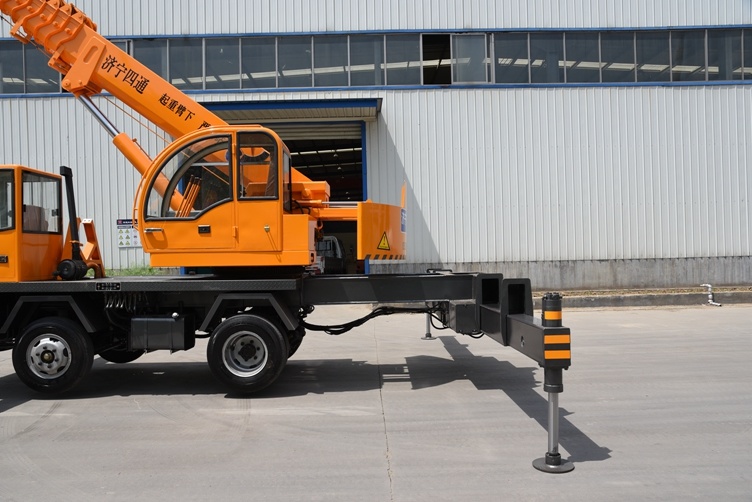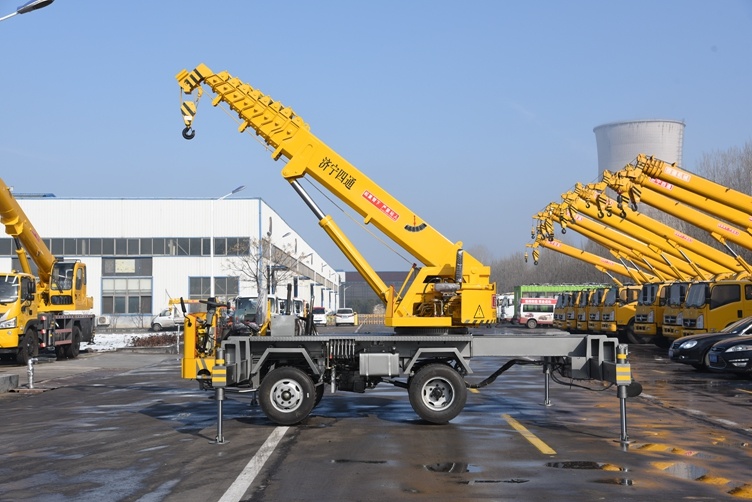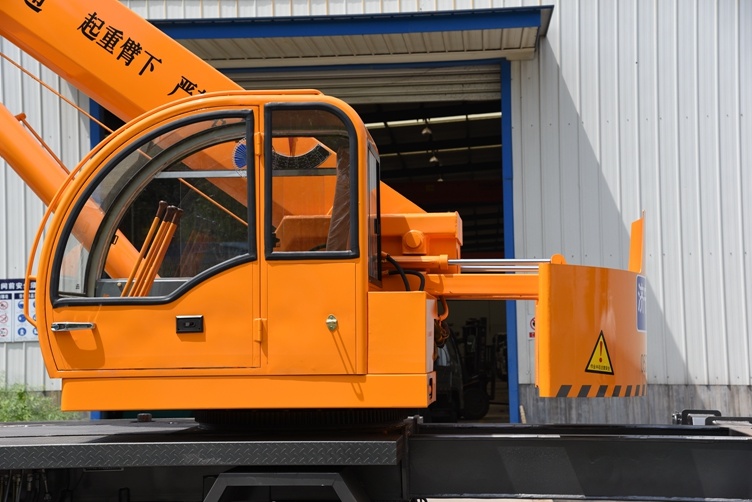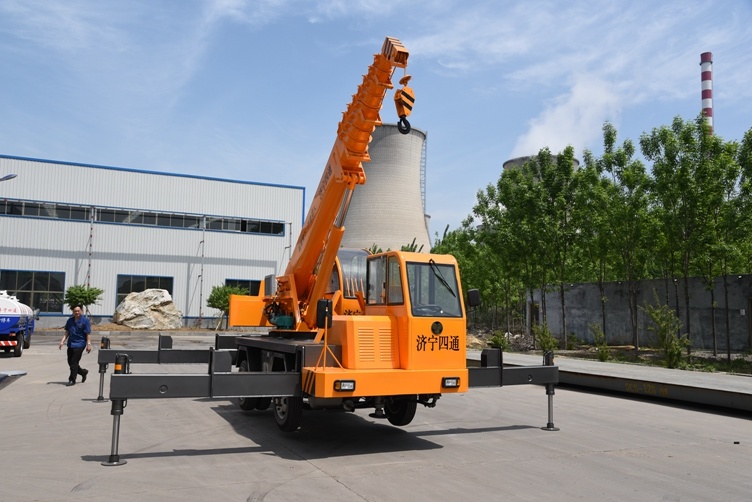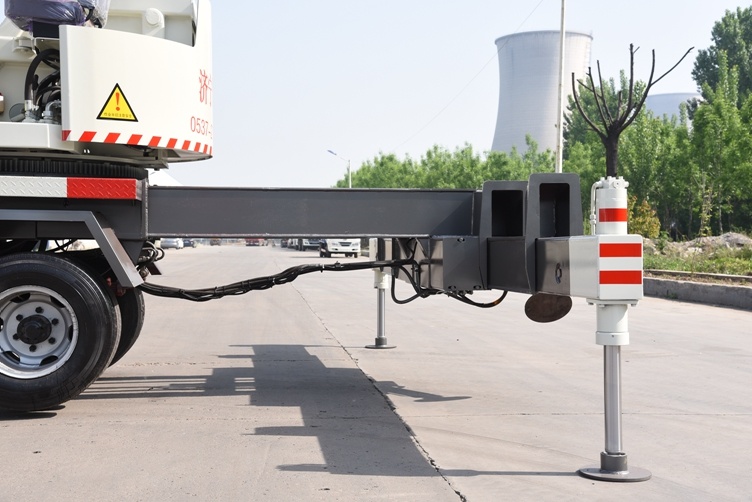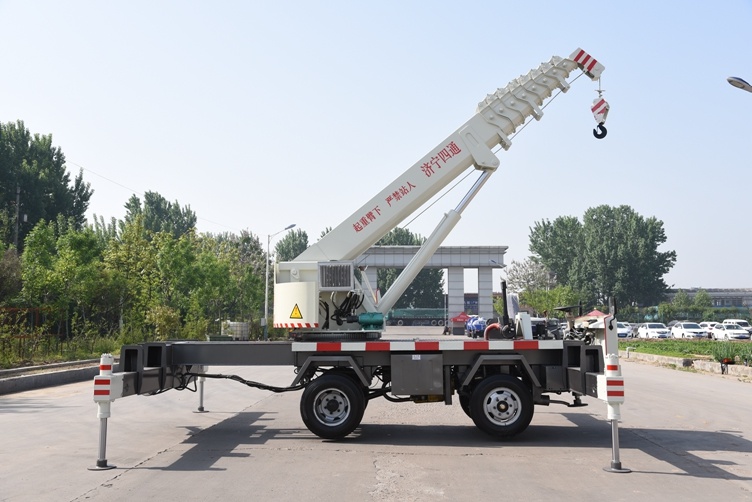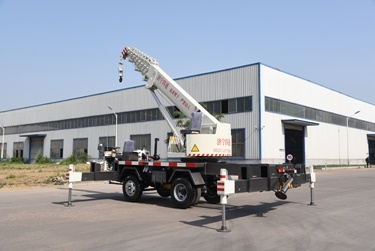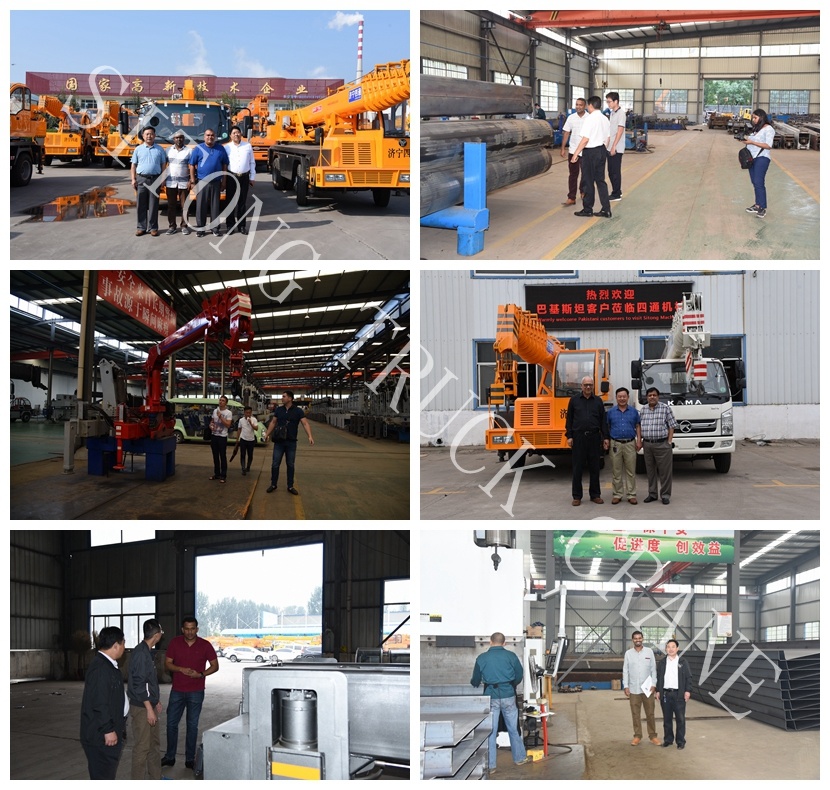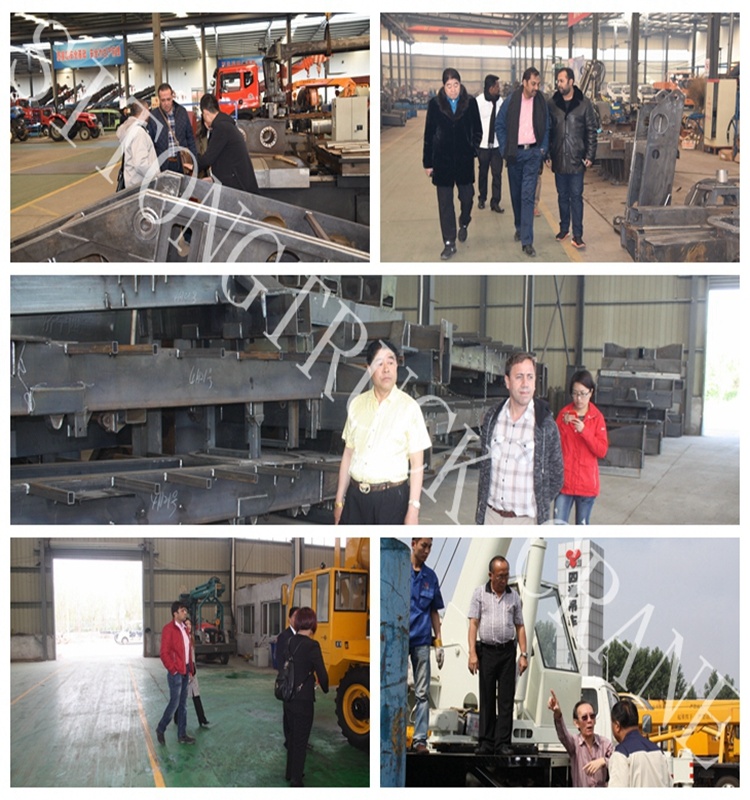 1.SITONG truck crane equipped with Chinese well-known brand,provincial project in scientific and technological innovation and 11 patented technologies.
2.SITONG mobile crane listed in the publicized product by the Ministry of Industrial and Information Technology and capable of driving on road with license.
3.Sitong small crane equipped with special truck chassis like FOTON,DONGFENG,TKING,KAMA,JAC,FAW,SINO etc,service network all over the world and much more security in quality and performance.
4.Sitong Hydraulic crane has standard configuration with high and low speed gearboxes and twice higher capability in climbing and crossing-country.
5.Sitong mini crane has safe and reliable depending on synchronous technology of"U"type telescopic boom with single cylinder and five stages,pressed steel rope sling and nylon policy/block.
6.Sitong Grua has small weight and high strength by low alloy steel sheet with extra high strength and key force parts with double-layer structure.
7.CNC blanking for a whole process:automatic welding,blasting,rust removal and baking finish technology for single piece:2-3 times longer service life
8.Sitong Crawler crane has standard configuration with double lifting winch up to 120m/s,which doubles the efficiency.
9.Sitong spider crane applies Chinese standard high power motor with electricity consumption of less than 80kw/h for each shift,equivalent to 1/10 of fuel consumption.
10.Sitong crane truck has national free-inspection raw material and supporting parts,such as Langshan steel wire rope,Great Wall(Shell and Kunlun) hydraulic oil and kinds of standard components etc.
11.Sitong factory owns Advanced research and development means,improved designing materials,reasonable technique and assembly tools,smooth product assembly line,complete quality assurance system and the highest performance all over the world.
WHATSAPP+86 13863788589